The women in Brgy. New Israel, mostly housewives, organized themselves into a support group. Most of the members are in need of alternative sources of income to help augment their family's daily needs. After considering the various potentials available, they decided to establish a handcrafting project that would provide quality souvenir items for tourists. Brgy. New Israel is located at the foot of Mt. Apo where a good number of tourists and hikers pass by regularly. Selling these souvenir items could definitely provide an alternative income stream for their families.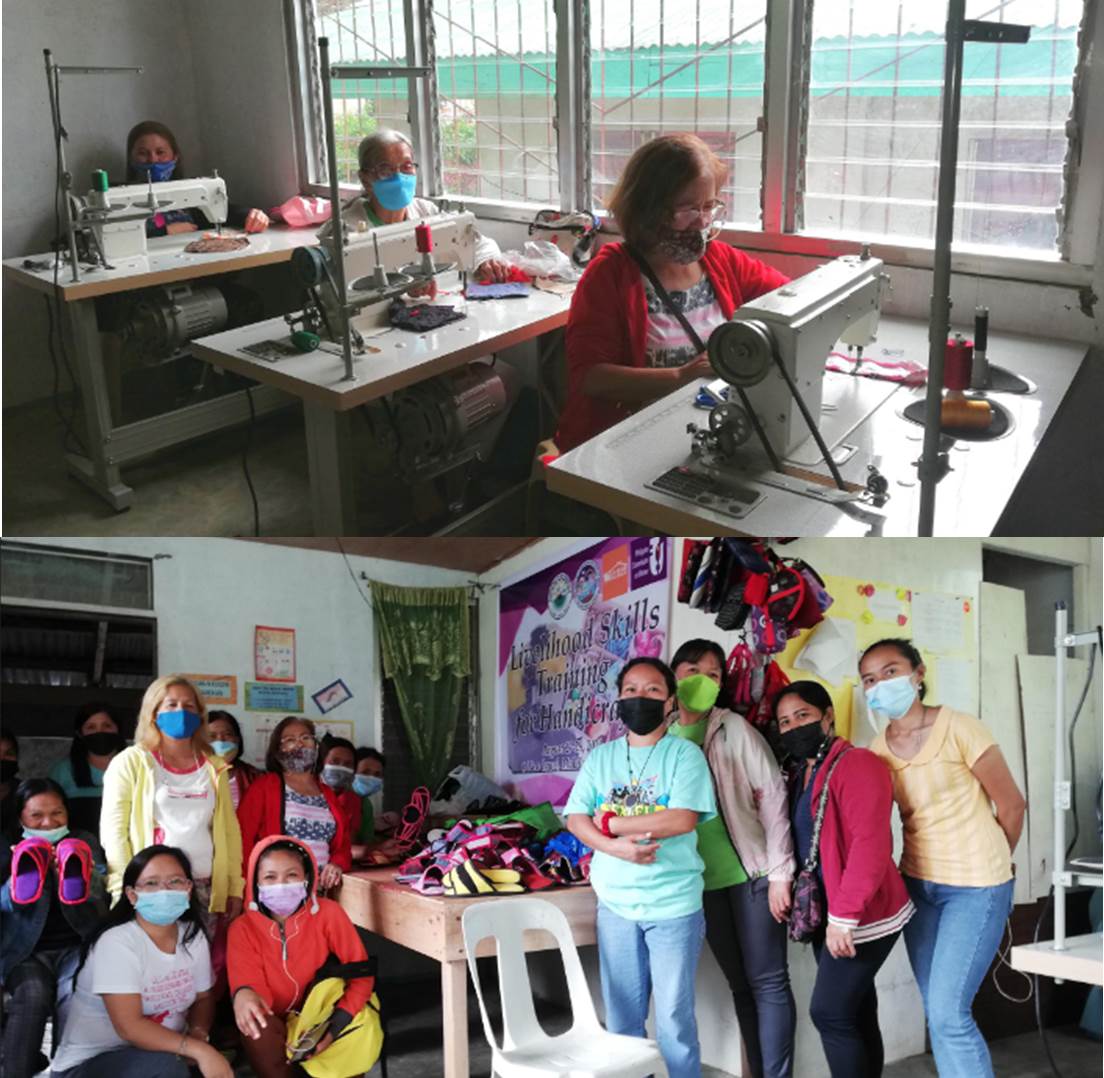 The Quality Circle for Women (QCW) is an association of women in a new Gawad Kalinga community in Barangay New Israel, Makilala, North Cotabato.

This association was support by Synchrony, a company that has been passionate about helping various communities in any way they can. Through this project, they wanted to further the advocacy in empowering women by funding their starting capital for their handicraft livelihood program.

Their main products include bags, slippers, and wallets for tourists and local buyers. They undergo training for 3 days with the support of the barangay leaders and the municipal local government unit. This was an effort by various stakeholders to help the community through empowerment, organizing, regular values formation, kamustahan, monitoring, and evaluation.

Last September 20, 2021, they started the production of bags, slippers, and wallets, and as of October 15, 2021, their total sale is P3, 220.00. The latest report from the BWI-QCW President stated that their production has increased due to high demand from the local buyers.

The Quality Circle for Women in New Israel, Makilala North Cotabato are deeply grateful to Synchrony for enabling them to use their skills in creating local goods that will help their community be known for their quality products. They are also appreciative of this livelihood program not just to earn enough money to sustain the needs of their family, but also for giving them a chance to rise from poverty.

Thank you Synchrony, for creating new opportunities from this community!